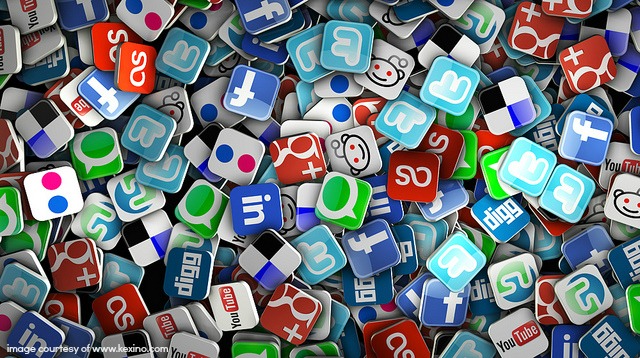 Quick Social Media Marketing Tips for Court Reporters
As court reporters, we typically do not think of ourselves as "salespeople."  Yes, we try to sell our services at a deposition by offering realtime, rough drafts, and expedites, but we also need to think about marketing ourselves outside of the deposition or courtroom setting.
Social media can be a quick and easy way to let the world know about you and your unique skills and abilities!  Before diving headfirst into the social media world from a professional standpoint, think carefully about what kind of image you want to project.  Remember, how you present yourself can impact advancement of your career, both positively and negatively.  Here are three of the most mainstream apps where you can market yourself:
LinkedIn – this is a great tool to find employment, get endorsements by people you have worked with (possibly leading to referrals), and exchange information with other professionals.  You can expand your reach to other people's connections by contributing to discussions or starting your own discussions.  Remember, it's a two-way street, so participate in other discussions if you'd like people to participate in yours.
Facebook – while Facebook tends to be more of a "social" site than a career-building site, you can certainly make a name for yourself professionally on Facebook.  There are countless groups of court reporters sharing information, jobs, referrals, and tips.  Make sure your profile is professional, join some groups, and get involved!
Twitter – in an age of instant information in short blasts, Twitter is a great way to connect.  With only 140 allotted characters per tweet, it forces you to really think about the message you want to convey and to do it succinctly.
You can also connect and get involved with your state court reporting association and the National Court Reporters Association on social media sites.  This is a good way to stay on top of technology and what's going on in our profession.
Whether you're currently using social media sites to market yourself or you'd like to get more involved, here are a few tips to ensure you're putting your best side forward to the professional world.  These small actions will say a lot about you personally and professionally and hopefully lead to more work for you as a court reporter!
Consider creating a personal Facebook page and a professional Facebook page and limit your professional contacts to your professional page.  That way they won't see how many concerts you've been to this summer, or what party you were at the night before their deposition.  If you're not going to separate your personal page from your professional page, make sure to keep your profile as professional as possible and keep in mind that potential employers (attorneys, judges, firm owners) may see things you post.
Make sure your profile picture reflects the professional image you want to present.
Don't talk about clients, witnesses, or cases on your social media sites.  It's one thing to be positive and talk about a great experience you may have had during a deposition, but be careful to not disclose too much information.  Never talk badly about attorneys or your clients.
In the busy freelance world where everyone's competing for a bigger piece of the pie, it's always a good idea to let people know who you are and what you do.  The social media sites are a perfect way to dip your toe in the "sales" pool!
ABOUT THE AUTHOR:
Angie Starbuck, RPR, CRR, CCP is a court reporter in Columbus, Ohio, and the owner of PRI Court Reporting, LLC. Connect with her on LinkedIn.  You can also follow PRI Court Reporting on Twitter and Facebook.
Download the Deposition Scheduling Checklist