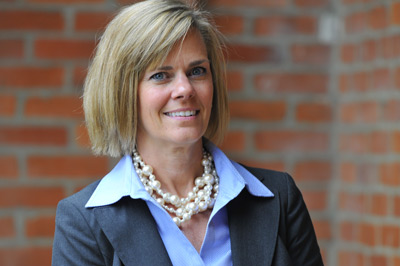 Lessons Learned – by Angie Starbuck, RPR/CRR
As I left the blustery, cold weather of Columbus for the surfer-size waves and sunshine of Laguna Niguel, California, I anticipated all the knowledge I would gain at my first Firm Owners Conference sponsored by the National Court Reporters Association.  Little did I know I would make quick friends with other firm owners across the country and that they would be so willing to share their knowledge and experience to the newcomer.
I learned that a large networking event like Firm Owners can be like speed dating: Introduce yourself, exchange contact information and a little bit about each other, and move on quickly to another new contact.  However, during the keynote speech by Tommy Spalding, author of the New York Times bestseller, "It's Not Just Who You Know," I quickly learned that building actual relationships are more important than brief contact and superficial communications.  It was very energizing to hear him talk about truly getting to know someone, building a relationship, and how that can change your heart, change your life, and change your business.
I have many, many take-aways from my first Firm Owners conference, but here are just a few:
Build relationships with your clients.  It will help you know how to best serve their needs.
Have a voice for your brand.  Know if you want to be Nordstrom or WalMart.  Either one is okay, and they each serve their own purpose, but know your vision, your purpose, your brand.
Pay it forward.  I met so many experienced firm owners that were willing to share their experiences and knowledge with me.  Many offered that they are a phone call away if I need anything.  Remember that others have stood in your shoes and have made mistakes.  You can learn from them and pay it forward by doing the same for others.
Soak up information from all sources.  Allow yourself to ask questions, listen carefully to the casual conversations.  You can sometimes learn more in the conversations at lunch or networking breaks than you learn in the conference sessions.  Don't overlook any opportunity to gain something.
Wow, what a successful first Firm Owners Conference!  A huge thank you to Susie, Christy, Dawn B., Chris B., Dawn H., Greg, Shannon, Judy, Michelle, Gail, and Lori for sharing their experiences with me and welcoming me into such a fantastic group of business owners that I am proud to be a part of.
ABOUT THE AUTHOR:
Angie Starbuck, RPR/CRR, is a court reporter in Columbus, Ohio, and the owner of PRI Court Reporting, LLC. Connect with her on LinkedIn and Google+.
Download the Deposition Scheduling Checklist