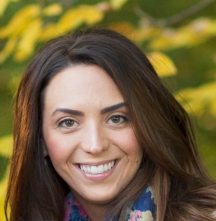 Introducing Sarah Tsekretsidis, PRI Court Reporting Office Administrator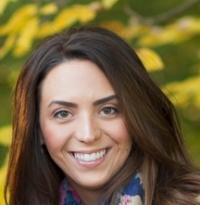 Please join us in welcoming Sarah Tsekretsidis to the PRI team. Sarah is our office administrator and handles our invoicing, scheduling, payroll, accounting, and office administration. Sarah has picked up very quickly on the court reporting industry and she is able to provide solutions to our clients' challenges. She is very thorough and has excellent customer relations skills, working to resolve client requests promptly.
Here's an opportunity to learn a little more about Sarah:
How long have you been working at PRI Court Reporting?
I have been with PRI since April 2017.
Describe what you do at PRI.
At PRI, I am the Office Administrator. I help with everything from scheduling depositions to invoicing to tech support. I am usually the first person you talk to when calling our office.
Did you have any court reporting experience prior to joining PRI?
I did not. This industry was completely new to me.
What is your favorite part about working at PRI?
I love that no two days are the same, and there's always something new to learn. It's awesome that I have co-workers that allow me to ask a ton of questions to understand the ins and outs of the court reporting field.
Where are you from or where did you grow up?
Born and raised right here in Columbus!
What was the first job you ever had?
I was a babysitter for my first job in middle school. I had a couple of families I would sit for. Then I became a hostess at Old Bag of Nails in high school.
What do you like to do when you're not at work?
When I'm not at work, I'm out adventuring with my family. From swim lessons to Crew games to metro parks, we always find something to do. I have also really started to enjoy cooking. It's been fun finding new and unusual veggies to try and incorporate into dishes. And I always try to take up gardening, but fail miserably at it.
What is one thing our clients don't know about you?
Probably how to pronounce my last name. 🙂 It's see-krit-si-dees.
Or like the two words: secret – cds
What is one thing you would like our clients to know about scheduling jobs with PRI?
With scheduling, the more details the better. This is especially helpful with depositions where one or more parties will be attending remotely. If I can know all the details about who is expected to be where, then I can effectively communicate the phone or videoconference details – ensuring no party gets left out.
What is your favorite restaurant in Columbus?
Nada, in the Arena District. Their tacos are amazing, and I can't get enough of the chili-glazed potatoes.
What is your favorite app?
Giphy. So many gifs to choose from, it never disappoints.
What's on your iPod?
iPod?! Do they still make those 😉 I have recently gotten into podcasts. I like listening to shows that revolve around health and wellness, mindfulness, and of course a good ol' mystery.
We hope you've enjoyed learning a little more about Sarah. Look for more interviews with other PRI Court Reporting staff in the future.
Download the Deposition Scheduling Checklist