Our tagline reads:  Prompt.  Precise.  Professional.
Those are only three of the ways we can help our clients be more successful.
The court reporters at PRI are prompt, on time and ready to report the proceedings they are called upon for.  We deliver the transcripts on or before the expected delivery date.  Timing is important to you, so it is important to us.
We are precise.  In our profession, our duty is to report the proceedings before us in an unbiased, verbatim manner.  We take that duty seriously and strive to help attorneys and witnesses understand that a clean record only benefits them and their clients.
The PRI staff is professional.  The court reporters working for PRI are employees.  They have built relationships with our clients and have an interest in helping them.  The office staff at PRI is unmatched.  All of the PRI staff are here to help make your job easier.
Working in a service-based industry can present many challenges, but according to Chuck Kegler, Director at Kegler, Brown, Hill & Ritter, it's pretty simple.
In a recent article in Smart Business Online, Mr. Kegler said there are three requirements for success in a service business: Provide outstanding customer service and provide a product or service that is helpful to the client; supply that service in a way that provides professional satisfaction for yourself and your co-workers; and, finally, provide that service in a financially successful way so you can have the best people around you to accomplish that.1
PRI Court Reporting has nailed these requirements for success in a service business.
So the only question that remains is, "How can we help YOU?"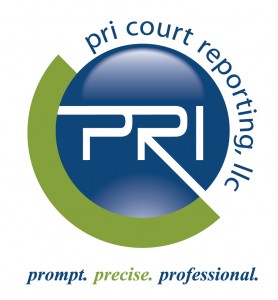 _______________________________________________________________________________
1 Smart Business Online, November 1, 2012