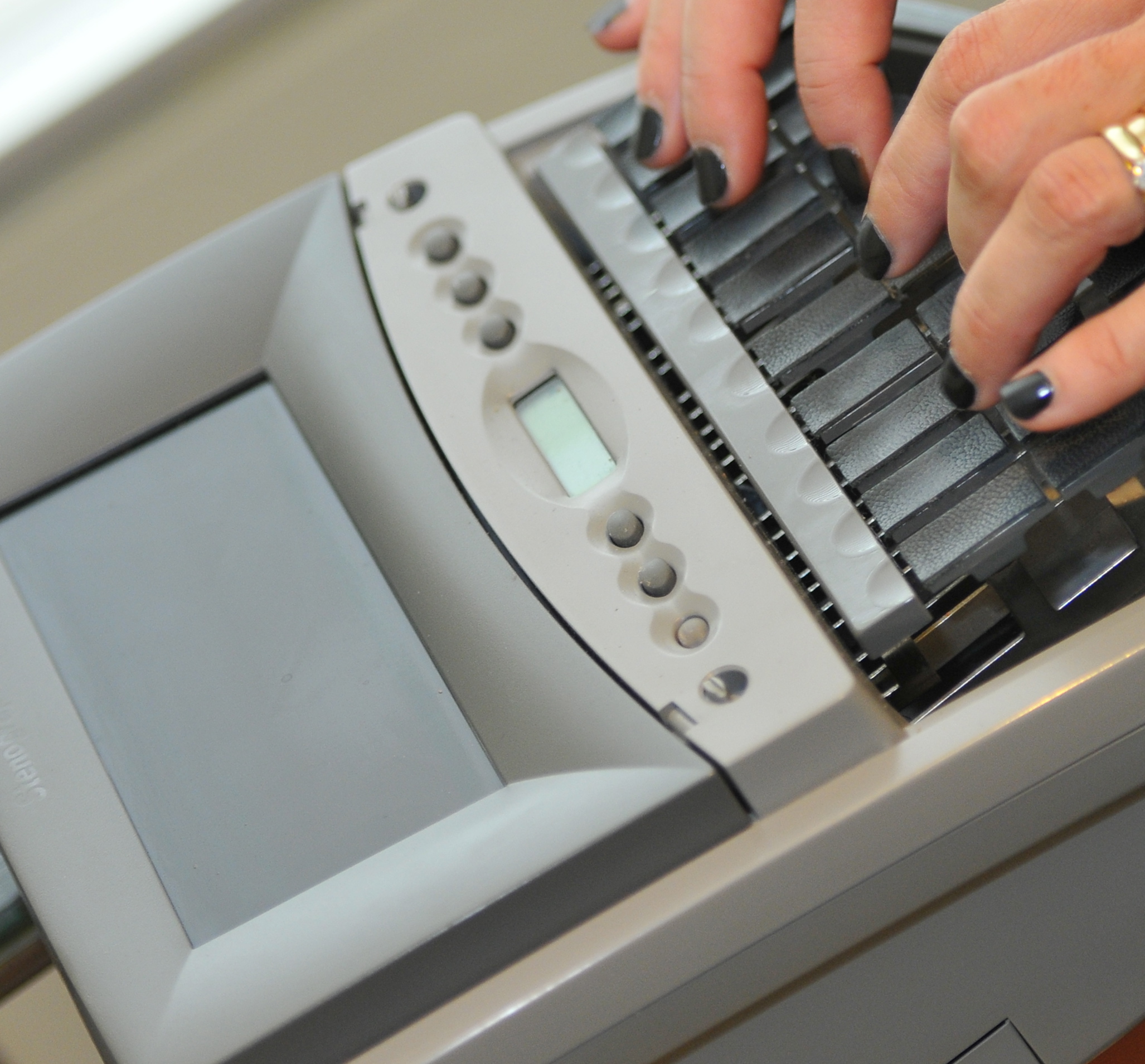 A Career in Court Reporting: Captioning, Basketball, and March Madness
Thanks to a charismatic, talented basketball player at the University of Wisconsin, court reporting (called stenography in the press) has been placed front and center in the media during March Madness.  If you've ever wondered what a court reporter does or you have considered a career in court reporting, now is a great time to join this rewarding profession.
Court reporting is one of those jobs about which people usually say, "Oh, that's a real job?" or "Oh, you're the one who sits there and does this (typing motion with their hands)?"  Again, thanks to Nigel Hayes, hopefully that perception is changing.  Court reporting is no longer an archaic form of recording testimony, and it hasn't been for many decades.  Court reporting equipment and technology is very modern, even state of the art, while it still utilizes the basic methods created over 100 years ago.
Today, a graduate from court reporting school can find himself or herself working in many different situations.  Here are just a few:
Official court reporter – works in the courtroom and prepares a verbatim transcript.
Freelance court reporter – works with attorneys and covers depositions or hearings, also preparing a verbatim transcript.  This reporter may also cover press conferences or meetings.
CART (Communication Access Realtime Translation) provider – works with individuals who are deaf or hard of hearing.  They provide equal access for the individual to participate in meetings, classes, seminars and read the spoken word on a computer screen instantaneously.
Captioner – provides realtime captions on television, at seminars, and in meetings so individuals who are deaf or hard of hearing can read the spoken word.
According to a recent study by Ducker Worldwide, there are currently 32,000 court reporters working in the United States.  However, 70% of the court reporting population is over the age of 46, which means that in the coming years, there will be significant retirement rates, creating a critical shortfall in court reporters.  Ducker Worldwide estimates that the demand for court reporters will exceed supply within five years and they state that this "presents a substantial opportunity for those seeking a lucrative career with a secure future."
There are some perceptions about court reporting that create barriers to getting young students into court reporting programs.  Court reporting is not a top-of-mind career and it has been relatively unknown – until now, thanks to a certain Wisconsin Badger!  There is also a trend for high school counselors to guide students towards four-year degrees.
If you or someone you know is interested in a career in court reporting, CART, or captioning, contact your local court reporting firm or visit www.crtakenote.com, which is a resource provided by the National Court Reporters Association (NCRA).
In the meantime, keep watching the NCAA tournament and wait for Nigel Hayes to charm everyone with his ability to challenge the court reporter!
ABOUT THE AUTHOR:
Angie Starbuck, RPR, CRR, CCP is a court reporter in Columbus, Ohio, and the owner of PRI Court Reporting, LLC. Connect with her on LinkedIn.  You can also follow PRI Court Reporting on Twitter and Facebook.
Download the Deposition Scheduling Checklist